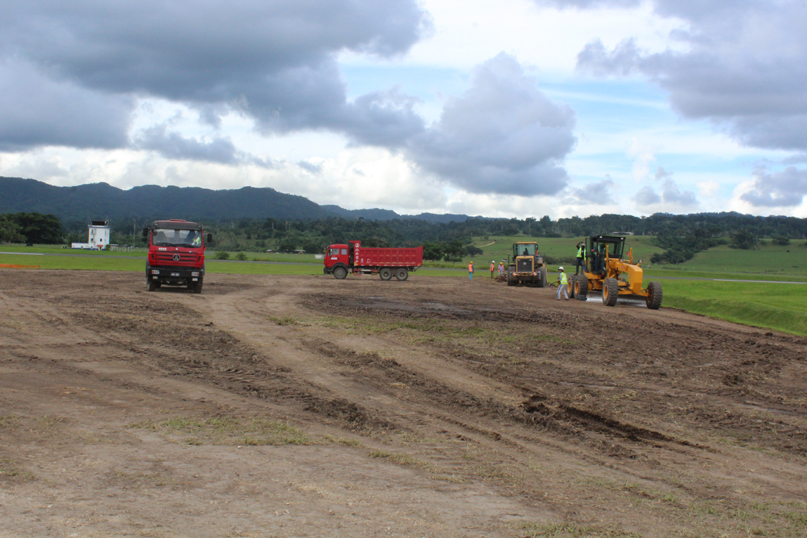 PORT VILA, 2nd March 2018—Work has begun on the apron at Bauerfield international airport. Contractors, China Civil Engineering Construction Corporation JV have started with the excavations in preparation for the apron expansion, which will provide much bigger parking stand for bigger Code E aircrafts.
The commencement of the Bauerfield rehabilitation follows much preparations already done so far with the construction of the asphalt plant, laydown and offloading of more than 60,000 tonnes of aggregates from the Karrema Quarry in Brisbane. Two smaller shipments are on the way.
Project Manager Harrison Toar Luen confirmed the start of the rehabilitation works at Bauerfield. 
"Basically how they will proceed is do the apron, then drainage, which will include widening and airport ground lightings, shoulders and then the turning nodes before moving on to the most critical part of the works, which is the runway.
"Starting with this part of the works will help the contractors get their formulas and work methodologies right. The runway bit will be the last part of the job where there will be very little room for errors because planes must continue to land as normal once they do x number of metres of the runway.
"It's important that they get the details right," said Mr. Toar.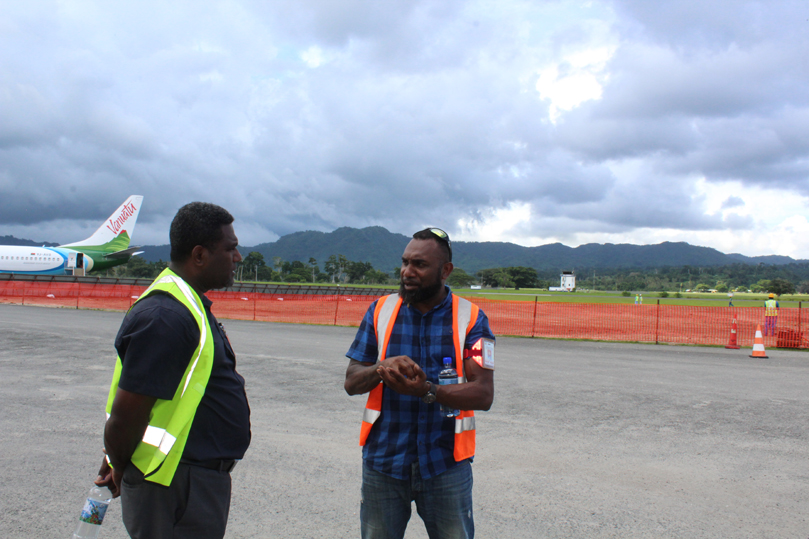 Chairman of the VPMU Steering Committee Johnny Koanapo was also on hand to see the commencement of the works and praised the contractors.
"I am satisfied with the progress to date and am happy to see that the contractors have honoured the wish of the Prime Minister to get the works started in March. 
"We cannot afford to delay this project. I call on both the contractors and the engineers to stick to the timeframe allocated," he said. 
"I wish to reemphasis what the Prime Minister Hon Charlot Salwai Tabimasmas said towards the end of 2017. This is a project of national significance.
The SC Chairman chaired a special SC meeting Wednesday morning dedicated specifically for a debrief on the VAIP project before going out on the site visit. 
The meeting was informed that the World Bank funded Bauerfield airport works will be completed on schedule.