The existing Star Wharf facility has been closed as of July 2015, to enable the Lapetasi Wharf construction to commence. As a result, were made for domestic shipping traffic, these being a temporary wharf. The selected site for the temporary wharf is to the west of the current main International Wharf terminal. The selected wharf structure is a floating barge and a suitable vessel was secured from New Caledonia. The barge was transported to Port Vila, arriving in January 2015 and is currently being used as a Temporary pontoon at the Temporary Wharf.
Refer to picture below illustrating location of temporary wharf.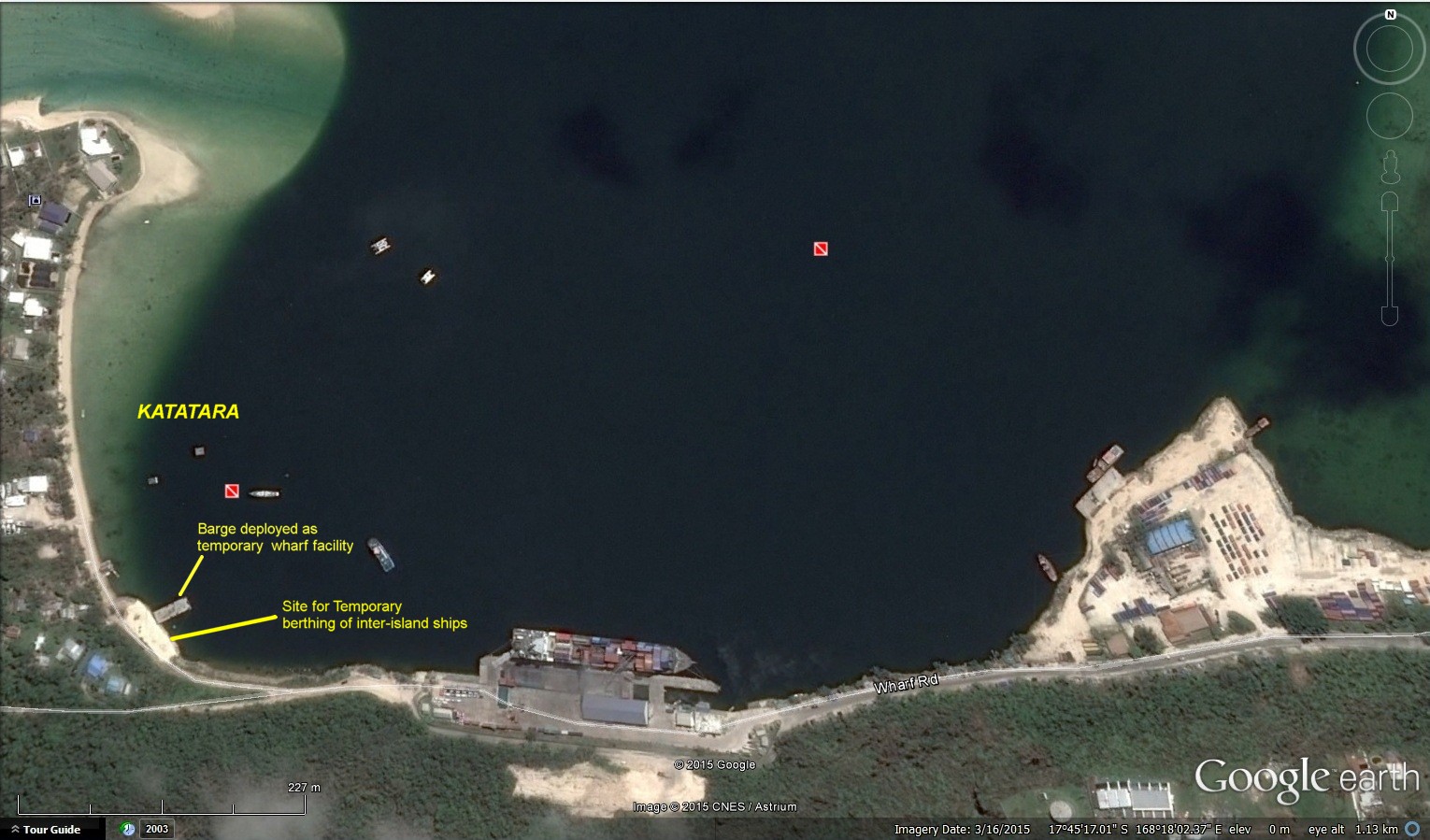 The temporary arrangement for a wharf facility is a barge structure measuring L=33.53m & W=11.59m D=2.52m. The entire barge condition is technically sound and could stay for more than 15yrs. However, its operational use would be required for only 18 months to allow construction of the two wharf facilities to be built, under the two proposed projects. The maximum berthing volume of vessels the size of MV Touraken 1 is four (4) and maximum berthing volume for vessels the size of MV Sarafenua is two (2).