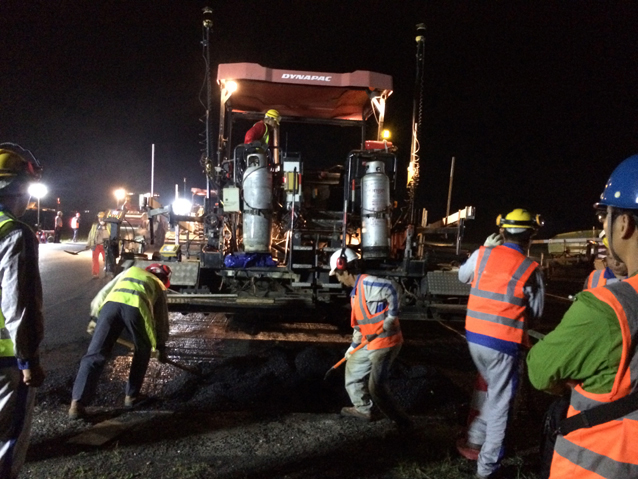 The Contractors, China Civil Engineering and Construction Corporation (CCECC) and Northwest Civil Airports Construction Group JV, have commenced physical works at the Pekoa International airport under the Vanuatu Aviation Investment Project (VAIP). Works commenced on July 19th.
Completed works include 750 meters of the runway towards the right end of the terminal, 230 metres of works on the taxiway and finished works with the ground services area. 
Nightly works included milling, overlaying and markings on the runway. CCECC JV will continue the works —mostly at night, for another two days before stopping until the 11th of August when more aggregates are expected to arrive and be offloaded. The aggregates are being shipped in from Brisbane's Karrema Quarry.
Physical works should recommence again from the 14th of August. The contractors expect to complete the Santo airport thereafter, before demobilizing and shifting their focus on Bauerfield (and Whitegrass) where the major bulk of the works will take place.
Pekoa airport works entail overlaying of the entire 2,000 metres of the Pekoa runway, improvements to the taxiway and apron. The public, particularly communities living around the airport area need to be reassured that under the current project, there will be no extension to the current length of the runway.
Vanuatu Aviation Investment Project (VAIP) is funded by a World Bank loan of over Vt6 billion.