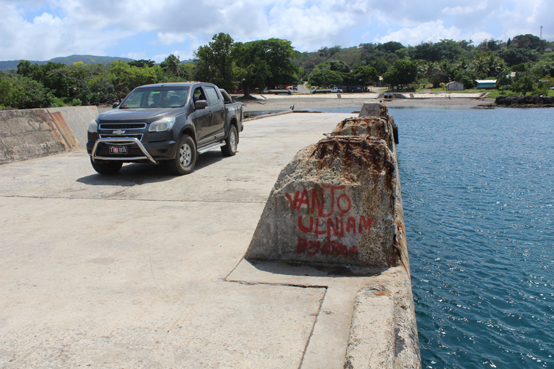 Designs for Lenakel and Litzlitz wharves have been finalized while bid submissions from contractors for the repair works closed on 4th of March 2021.  
Following evaluation of the bids and award of this contract, construction is anticipated to commence in late April 2021.
This work is being included in Stage One of the next phase of Vanuatu Inter-Island Shipping Support Project (VISSP) which includes South Paray recommencement.
This stage of works will be completed by 2023 if VPMU and partners can overcome logistical and financial challenges presented by COVID-19.
In addition, site investigations for Simonsen and Port Sandwich have been completed and design works are well underway. Civil works for these two wharf infrastructures are scheduled to come on in Stage Two of VISSP.
Meanwhile, planning for new facilities at four other locations is also under consideration.